Most tourists go straight to El Nido from the Puerto Princesa Airport but there's so much to see in this city that you shouldn't miss. I had my recent reunion with high school friends here and the city is a perfect quick getaway with your barkada.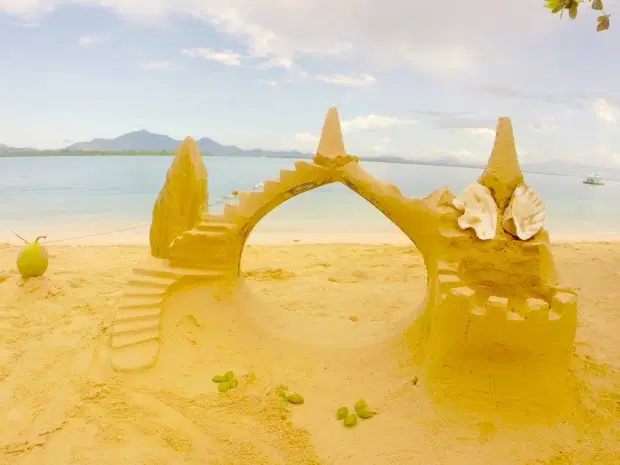 GETTING THERE and GETTING AROUND
There are many local airlines flying to Puerto Princesa International Airport from Manila, Cebu and Davao daily. We flew with Cebu Pacific Air for only P750 roundtrip which we got during a seat sale. There are different ways to get around Puerto Princesa, these include tricycles, multicabs, jeepney and vans. For short distances, we usually just took the tricycle which is P10 each person. For longer distances, you can negotiate a rate with the driver.
WHERE TO STAY:
Sommer Beach House – I highly recommend this place if you're travelling with a big group. The location is perfect as it's situated in front of the beach and a few meters away from the market. We rented the whole house for only P350 per person/night. The rooms are equipped with A/C and they even have a balcony facing the beach. So relaxing! The kitchen is fully operational so we were able to cook all of our meals here and drinking water is also for free. Did I mention that breakfast and airport pick-up is for free? What a steal!
Contact: https://www.facebook.com/sommerbeachhouse/?fref=ts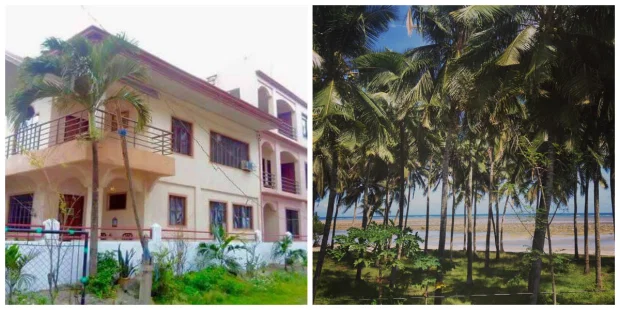 TIP!!! You can bargain it down to P300 if you book your tours with them.
Dallas Inn – If you're travelling solo or with a friend, we recommend staying in Dallas Inn. Dallas Inn is a hostel type accommodation where you can feel the backpacker culture. There are dorms and private rooms depending on your budget. We stayed in a private room with T/B for 500/night.  There is also a common area where you can socialize with other travelers. The manager Resty, is very helpful and hospitable if you need advice on your itinerary.
Couchsurfing https://www.couchsurfing.com – If you haven't tried couchsurfing yet, now is the time! We were fortunate to be able to find a host at the last minute when we stayed in Puerto Princesa 2 years ago. Our host Jonathan was the coolest. He's with the Philippine Navy and is well travelled. His place is really built for couch surfers and he has more than 10 beds for travellers so you get a sense of living in a hostel and it's great way to meet people as well. He's a vegan and he took us to Imas, the best and cheapest vegan restaurant I've tried! If you're lucky, you will get to try his healthy breakfast bowl. Thank you, Jonathan!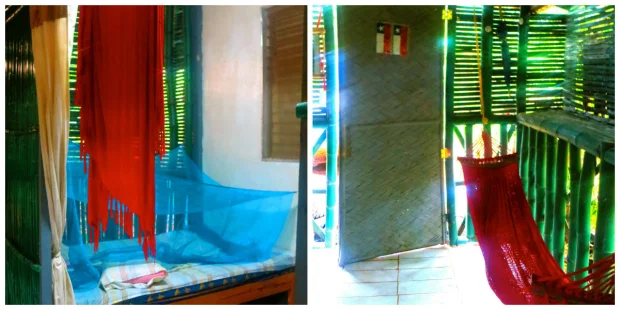 WHAT TO DO:
EXPLORE THE ISLANDS:
HONDA BAY: Go island hopping and explore the islets and beaches in Honda Bay. There are so many tour operators offering tours to Honda Bay usually around P1,300 per head which includes food, entrance fees and boat rental but we opted to do it on our own to save money and also so we could handle our time well.
How to get to Honda Bay: Take a multi-cab going to Honda Bay Wharf from the city centre which costs P25 each.
Once at the Honda Bay Wharf, go straight to the booking desk and hire a boat. Prices are fixed and it depends how many you are and how many islands you wish to see. We were 10 people in all so we payed P2,500 for the whole boat and this already includes all 5 stops.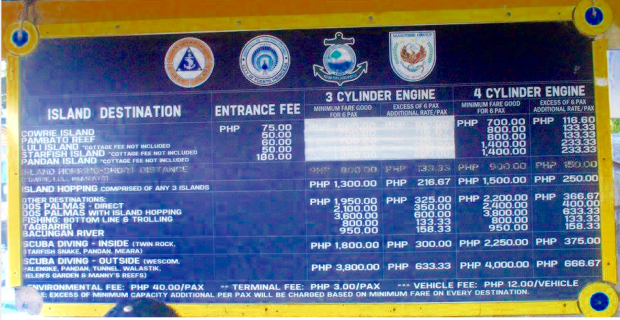 Breakdown:
Boat for 10 pax Php 2,500

Environmental Fee: Php 40/pax

Terminal Fee: Php 3/pax

Tricycle to Php 8

Jeep to Honda Bay: P25
Entrance Fees:
Cowrie Island – P75/pax

Pandan Island – P100/pax

Starfish Island – P50/pax

Lulu Island – P60/pax

Pambato Reef – P50/pax
Optional:
Snorkel and Mask Rental: P100

Fins: P100

Aqua Shoes: P100
THE ISLANDS:
Cowrie Beach – Have your photo taken by the caretakers at their quirky coconut and red horse set up. You can opt to have lunch here. Buffet is at P250 per head.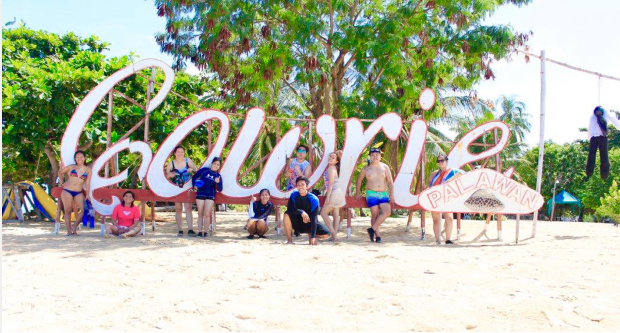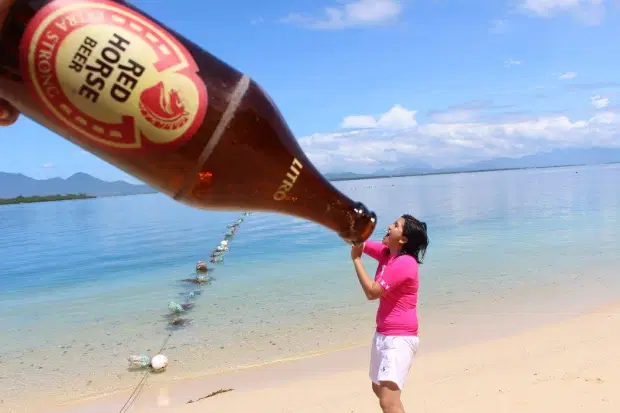 Pandan Island – We decided to have lunch here instead of Cowrie so we can choose our own menu which turned out to be a very good decision! They sell a lot of cheap seafood and we only spent 1,350 for lunch for 10 people! The island is quite big so you have a lot of things to do from beach volleyball, kayaking to snorkelling.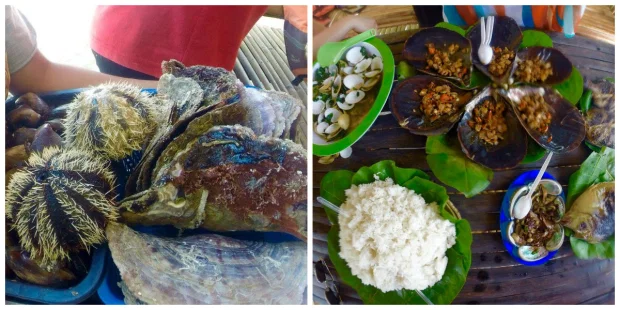 Starfish Island – We didn't see a lot of Starfish here but this is where we so many fishes! Please don't feed the fishes with bread. This is a common practice but the bread upsets their stomach. 😦 You will even see signs on the island that forbids you to do so.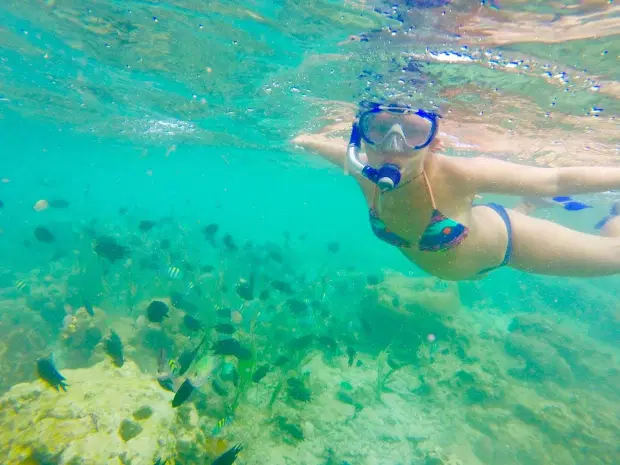 Pambato Reef – It's a marine sanctuary where you will see different types of corals and thousands of fishes. Unfortunately, the storm was chasing us when we got to Pambato Reef. So the water was quite murky and you don't really get to appreciate the reef. Make sure not to step on it, please!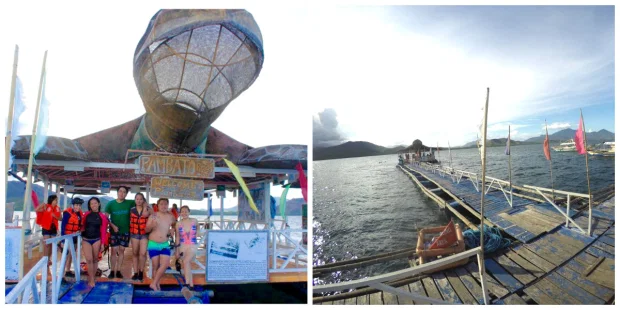 Luli Island – This was our last stop and nature only gave us a short time to enjoy it. They have have a  mini board where you can jump in the water. The storm was insane! So we had to stay here for awhile.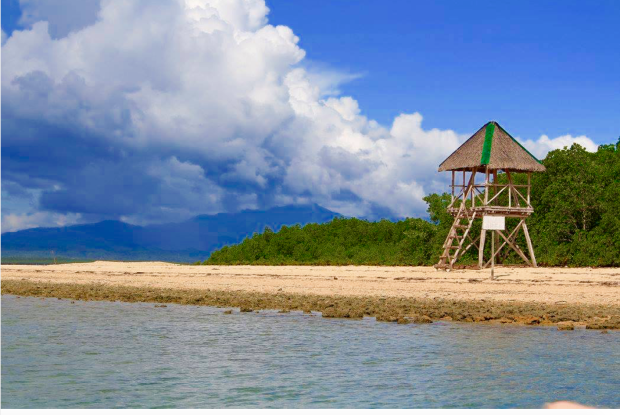 CITY TOUR:
We considered going on a city tour but we were strapped for time. We were quoted P300 per head for the city tour which includes going to the top spots around the city in a van. If you're traveling with a smaller group or with a single companion, you can DIY it like I did with my sister, Tanya, the first time we visited Puerto Princesa. Just rent a motorbike or a tricycle and trace the tourist attractions by yourself.
1. Puerto Princesa Cathedral – The historical landmark celebrated its first mass in 1872 and on that same year, the Spaniards proclaimed the Immaculate Conception Mary as patroness of Puerto Princesa City.
2. Plaza Cuartel – Plaza Cuartel is not your ordinary park. It reminds us of the grim past of World War II. This was where the Palawan Massacre was held, where American prisoners were burned alive by Japanese soldiers.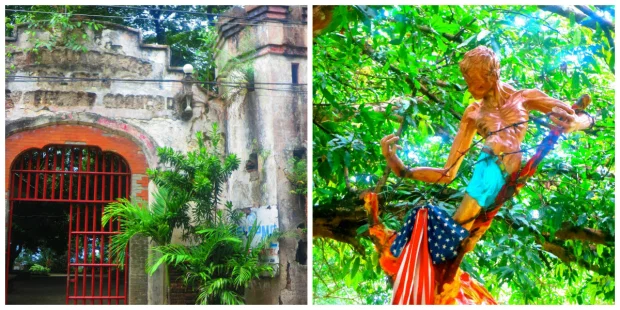 3. Baker's Hill – Check out their delicious baked goods and take your photos with their life sized statues and beautiful sceneries.
4. Mitra's Ranch – You can do zipline here and enjoy the breathtaking view of Honda Bay.
5. Palawan Rescue and Wildlife Centre also know as Crocodile Farm – Reptile lovers will see tons of crocodiles here and they also have a mini zoo featuring other endemic Philippine species.
WHERE TO EAT:
Ima's Gulay Bar – A humble little place in the city and a perfect refuge for simple, wholesome food. I'm a meat lover and I really loved the food here. Our host Couchsurfing host, Jonathan, was the one who brought us here and we had our meals here a few times during our stay.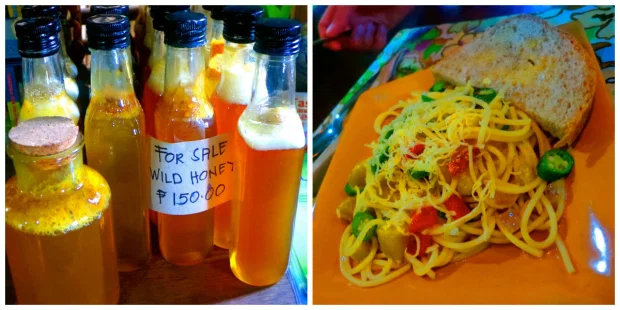 The Gypsy's Lair Art Cafe – Artsy it is! There's so much eye candy in this place that it took me an hour digesting all its art pieces. We came here early so the place was still empty but I heard that they have tarot reading and a live band at night. The food is also good with its generous servings. Will definitely go back!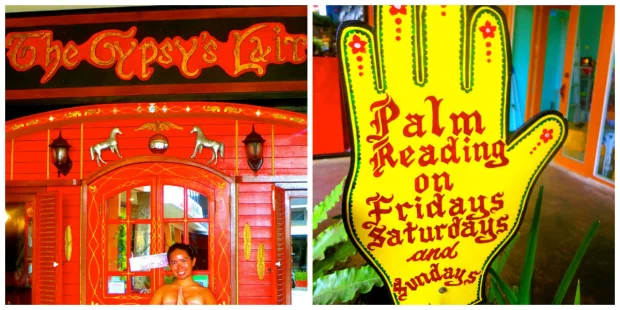 Kinabuch Grill and Bar – One of the most popular places to eat in the city and the place to try crocodile sisig. This place is often packed and their lechon kawali is a must try too.
Bona's Chao Long House – Restaurants who serve Chao Long can be found all over the city but Bona's is my favorite. Introduced by the Vietnamese refugees who escaped from war, Chao Long is definitely a must try.
UNDERGROUND RIVER TOUR
The superstar of Puerto Princesa, a UNESCO Wold Heritage Site and one of the New7Wonders of the Nature<insert link>, should not be missed. The most convenient way to do this is to join a tour package worth P1,350 that includes the van ride, boat ride, lunch and entrance fees or you can opt to do this on your own. This is what we did. We just hired a van for a day and got our own permits. Just a tip, have lunch somewhere else because the buffet offering in the nearby restaurants is not so good here.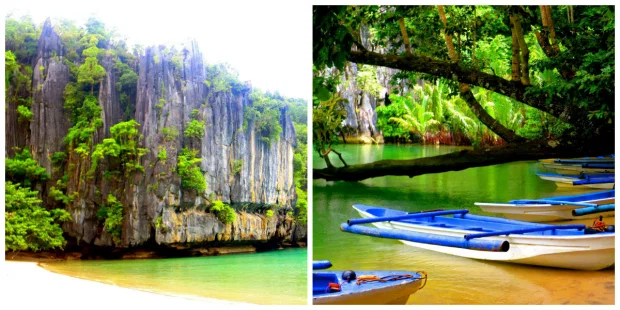 All in all, Puerto Princesa has a lot to offer and is definitely worth exploring may it be for the weekend, a whole week or even a month! It's a good jump-off point for exploring the largest island province in the country, Palawan. Do you think Puerto Princesa will make it on the list of your next summer destination? Let us know in the comments and we'll help you out with your itinerary!