After countless debates on where to spend the weekend, my friends and I decided to go to Cagbalete. Thanks to the papal visit, we had another long weekend to linger away. Unfortunately, the weather did not agree with us so we got stuck in the island longer than expected. Cagbalete Island is situated in Mauban, Quezon. This place has been slowly gaining popularity as more and more people visit this beautiful island.
Getting there:
We took the JAC liner bus in Buendia terminal bound for Lucena (P210). Buses leave every 30 minutes. We left around 2AM and took us 4 hours to get to Lucena Grand Terminal. From there, you take a mini non-aircon bus to Mauban for 2 hours (P50). It was an interesting ride seeing how the locals go about their morning (except that I didn't have any sleep so it was one hell of a ride for me). Oh, and expect various live stocks and sacks as your seatmate.
Another option is taking the van to Mauban from SM Lucena (P60). Much more comfortable and takes less time as it has fewer stops on the way.
From the drop off point, you can either walk or take a tricycle (P8/person) to Mauban port. There is a P50 environmental fee and public boats leave at 10AM.
Instead of waiting for the public boat, we chose to go with Pansacola's private boat (P100). The boat ride was torture! As the weather didn't cooperate, the ride was very shaky and scary for a small boat. If you're in a rush and with a big group, you can opt to charter a private boat.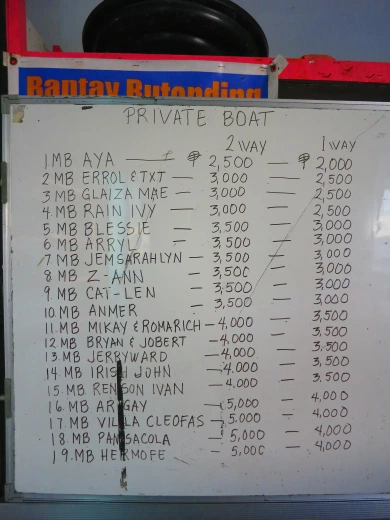 TIP!!! Carefully calculate your travel time if you don't want to end up waiting for a long time for the public boat.
WHERE TO STAY: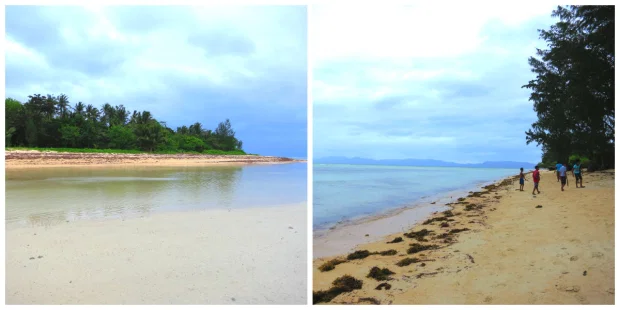 I never book early accommodations whenever I travel as I always find a better deal when I get to the destination. Keep in mind that Cagbalete only has a few resorts so it is best to book early.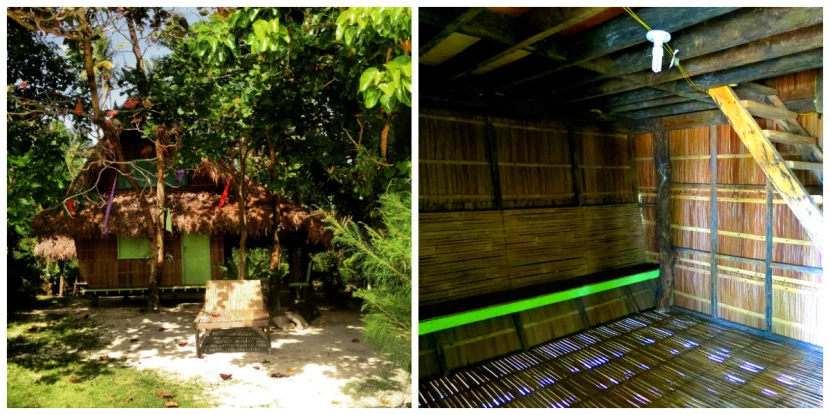 Luckily, Pansacola Resort had rooms left so we took the cheapest one available. A nipa hut good for 10 pax is P2,200. We initially thought of staying in a tent but eventually decided on the Nipa hut. This turned out really well for us because it kept us warm and dry from the typhoon, otherwise, we would be soaking wet!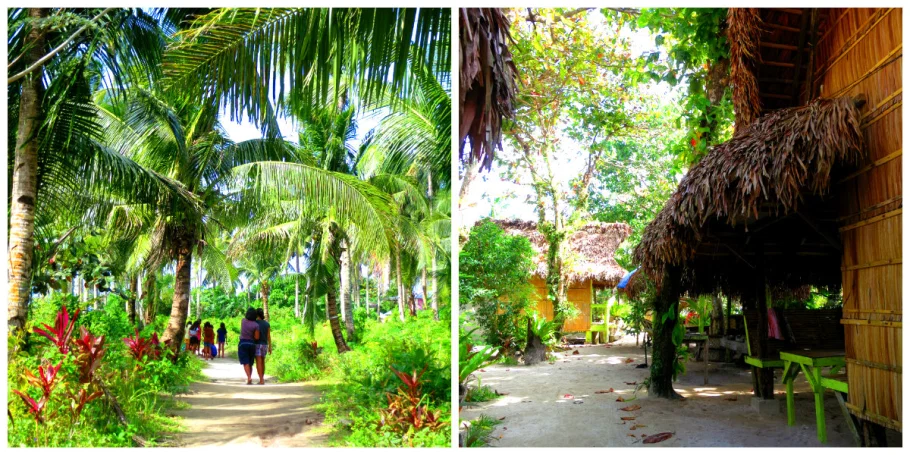 Their beach front Nipa hut has a homey feel with traditional designs. It is a 2-storey hut and has a huge dining area. Personally, this is the best resort in the area because it has a laidback, beachy vibe and is close to the barrio and the port. Contact: 0917-5465901 0928-5058633 www.facebook.com/pansacolabeachresort
TIP!!! Make sure to arm yourselves with mosquito REPELLENT, mosquito coils and pajamas to protect yourself from nasty invaders! DO ASK FOR A BLANKET AS THEY DON'T GIVE YOU ONE AS DEFAULT.
Where to Eat:
Food packages are available at Pansacola for P1,000/person. It consists of 3 meals and 2 meriendas. This was over our budget so we decided to venture out to the barrio in search of an alternative. We found local eateries selling meals starting at P20. You can also buy ingredients and anything you would need if you decide to cook. A must try is the pancit luglog sold at the far end of the barrio near the port. For only P75 per order, the serving was enough for 4-5 people. Worth every penny! Our second night left us with no choice because it was raining cats and dogs so we decided to order from Pansacola, dinner was P300 per head. Yes, it was expensive but it was very good! Dinner is good for more than 3 people!
TIP!!! It's best to cook your own meal if you're traveling with a big group as this will save you money.
What to do:
Beach, beach, beach: Of course, the best thing to do is to beach bum. Soak up the sun, get a tan and bake all day. Unfortunately for us, we were only blessed by the mighty sun for one day and the rest was somber cloudy/rainy weather.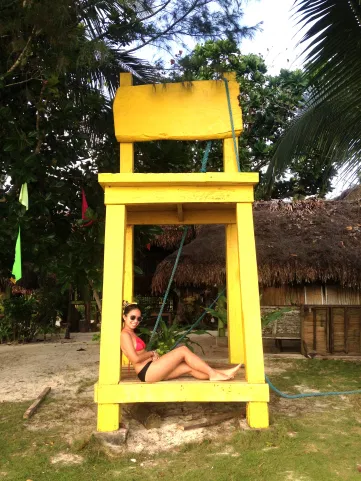 Cagbalete is known for its extremely low tide so you have to go farther away if you want to have a proper swim.
Bonfire party: You can have a bonfire set up in Pansacola at night for P100. Drink the night away and be merry!
Explore the barrio: This was my favorite thing to do as it gave us a glimpse of how the locals live. I'm so glad that we gained friends from our little posse of Cagbalete children. They showed us around the barrio, followed us around and showed us around the island.
Be a videoke champ: Sing your wits out for P5 per song.
Kayak all day: Kayak all you want, even up to the mangroves!
Get a massage: Nothing beats a massage on the beach while listening to the sound of the waves.
Volleyball: Pansacola has a beach volleyball area. Go forth and enjoy!
Explore other islands: Rent a boat and visit Baliscar Island for snorkeling.
Go around the island 360 degrees: The island is pretty small so you can do this in a day.
Getting back:
Everyone was up early come Monday morning as the coast guard gave the green light to travel. There were hordes of people racing to the port that it almost looked like there was a stampede or a zombie apocalypse – hilarious!
The public boats leave as early as 7AM.
Take a tricycle to the terminal and ride a van which will take you to Lucena Grand Terminal.
Take the JAC liner bus back to Manila.
Overall, it was a very exhausting experience for us because of the horrible typhoon. But, we will definitely be back another time and experience the island in a sunnier weather.
* How was your Cagbalete experience? Share us your thoughts and experiences. 🙂