I have lost count how many times I have visited Puerto Galera. With its convenience and proximity from Manila, Puerto Galera in Oriental Mindoro has been a famous beach getaway for urbanites for some time now. Most famous for its White Beach, it can get pretty busy especially during weekends and holidays. I remember coming here during Holy Week a few years back and it was so packed with people, you can barely find a spot to lay on the sand! Now this is not my idea of a relaxing holiday; good thing Puerto Galera has a lot more to offer than just the famous White Beach. A few years back, we stayed at White Beach for a weekend and a friend recommended we have lunch at Luca Italian Restaurant at Talipanan Beach. It was about a 40-minute walk from White Beach to Talipanan Beach but it was totally worth it! Not only did we get to eat delicious Italian food at Luca, we also discovered this beautiful and tranquil beach away from the craziness of White Beach. So we vowed to stay there on our next trip to Puerto Galera.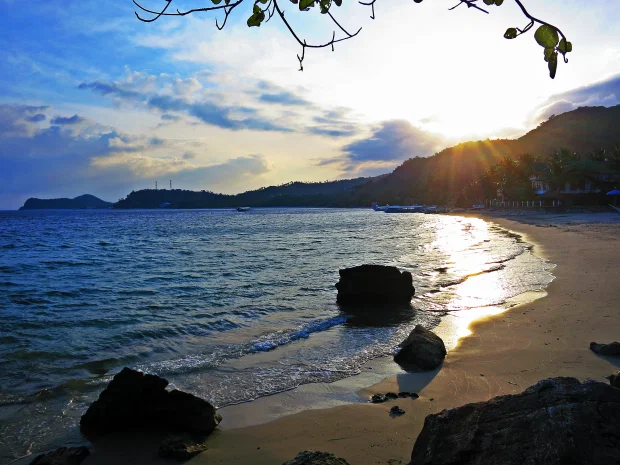 Fast forward to 2015. I've been busy with work since December and been itching to go to the beach. Luckily, I got a few days off work so Kat and I decided to hit the beach. Originally, we were planning to go to another beach in Occidental Mindoro; however, some unfortunate circumstances rattled our plans (more on that later!) and we were left with no choice but to head to Puerto Galera instead. Of course, Talipanan Beach was first choice and good thing they had an available room that day!
GETTING THERE
Take a bus going to Batangas Pier. Bus terminals are in Cubao and Buendia and buses leave every 30 minutes to an hour. We took the bus from the JAC Liner Buendia Terminal since it's the nearest from our place. Fare is 157 pesos and it takes around 2 hours to get there.
Once you are at the pier, take the ferry going to Puerto Galera and make sure to ask if it's going to Talipanan Beach. We opted for Minolo Shipping Lines because they have a free shuttle to Talipanan Beach from Muelle Pier. A round trip ticket costs 600 pesos and the terminal fee is 30 pesos per person. You may schedule your ticket going back at the resort.
 Note: Once you get to Muelle Pier, you are required to pay an Environmental Fee of 50 pesos per person.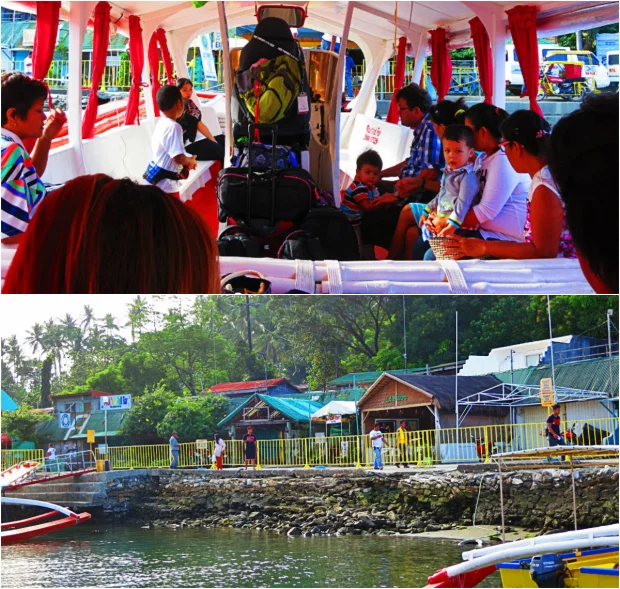 WHERE TO STAY
We stayed at Luca's Cucina Italiana and Lodge. We had a good experience here last time and we didn't bother to go anywhere else. There are other resorts in the area but we love the more spacious beachfront view of Luca's especially when you are staying at the second floor where they have the veranda overlooking the beach. Our room was 1,500 pesos per night including a hearty breakfast. The room was spacious with two big beds, A/C, fan, fridge and hot shower.
Note: You can call or text them for reservations at +639177925263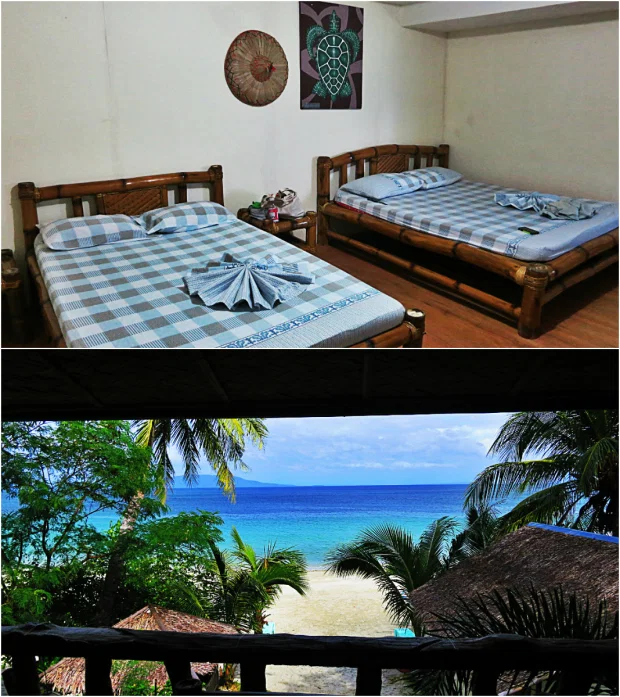 WHERE TO EAT
No matter where you stay in Talipanan Beach, a meal at Luca's should not be missed. We dined here all throughout our stay. Servings are huge and delicious. Prices are average and you definitely get your money's worth. They mainly serve Italian food but they also offer Filipino breakfast if you are craving for rice. Don't miss out on the pizza, pasta and good coffee!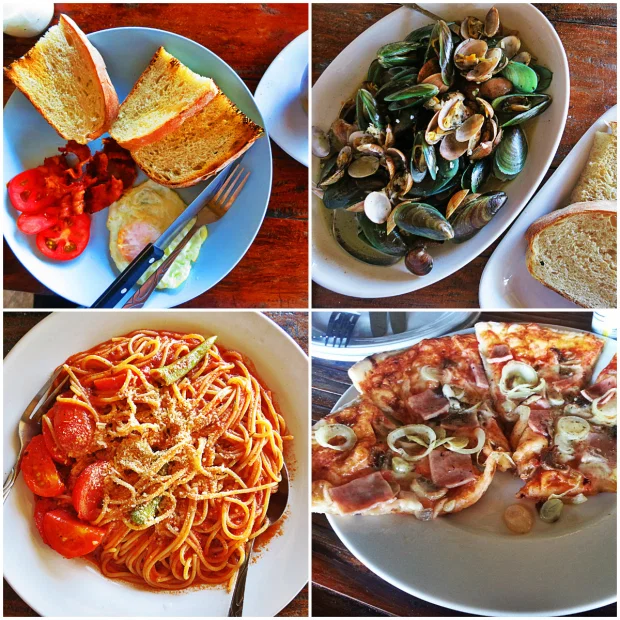 WHAT TO DO
Talipanan Beach is all about relaxation and tranquility. You won't find any fire dancers here or blaring bars at night which White Beach is famous for. Nevertheless, there are still lots of things to see and do on this side of Puerto Galera.

Visit the Mangyan Village
Just a 10-minute walk from Talipanan Beach, the Mangyan Village is worth a visit. The Mangyans are indigenous people and are the first inhabitants of the Mindoro. The tribe is composed of eight different groups, the village that we visited is inhabited by the Iraya group. The Iraya-Mangyan Village in Talipanan is lovely. Supported by the Ayala Foundation, I can say it has done a good job in helping organize the village and providing opportunities for the Mangyans.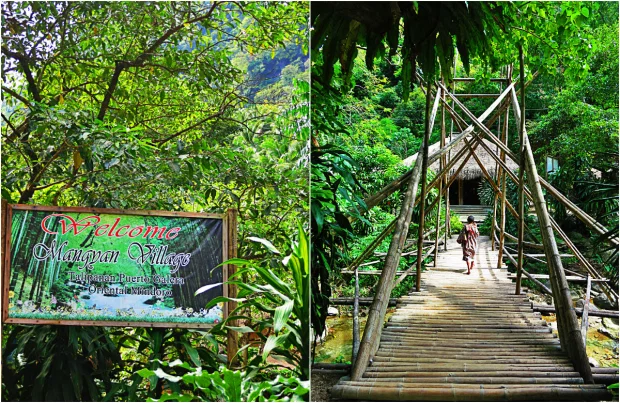 Trek to Talipanan Falls
From the Mangyan Village, Talipanan Falls is a 30-minute trek up the mountain. An old Mangyan lady offered to be our guide going to the falls while we were walking around the village. We were hesitant at first and didn't think that we needed a guide but in the end I'm glad we took her offer. We could've gotten lost up there haha! We paid her 200 pesos each after the trek, although a bit pricey, it was worth it as we got to learn more about their culture and also help out with their livelihood.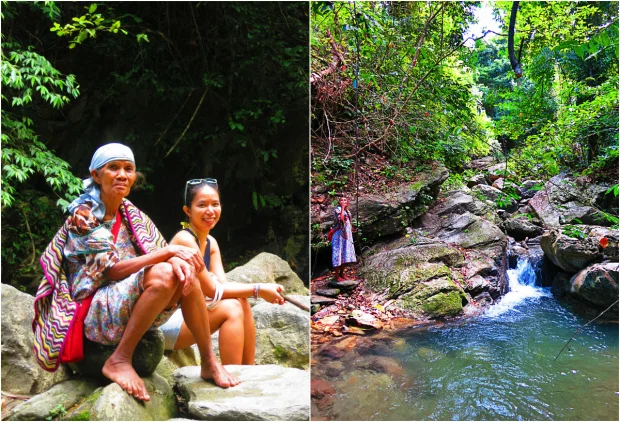 Talipanan Falls is quite small but I say worth the short trek as you are surrounded by nature and the place is pretty serene. If you're feeling quite thirsty, there's a guy selling fresh buko up there for 50 pesos a pop.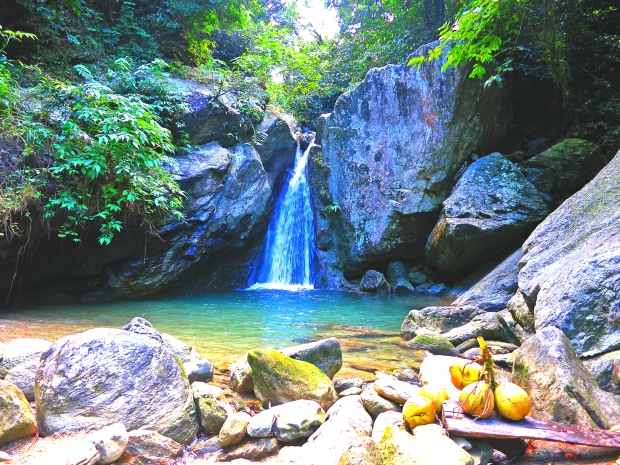 Walk to White Beach or Tamaraw Beach and Back
If you get tired of Talipanan Beach, try taking a walk along the beach all the way to Tamaraw Beach or White Beach. It's around 40 minutes one-way but trust me, you won't notice the time! We walked along the beach to catch the sunset near Tamaraw Beach. Along the way, you get to see other resorts, some abandoned buildings and stretches of quiet beach. If you're too tired or lazy (ha!) to walk back, you can always go to the main road and hire a tricycle going back to Talipanan.
Get A Massage
For 250 pesos, you get a 1-hour full body massage right on the beach. So worth it.
WATCH THE SUNSET AND THEN GAZE AT THE STARS
Since there is no nightlife in Talipanan Beach, an alternative is to get a bottle of wine (or Tanduay) and gaze at the stars. We were blessed with clear skies during our stay and it really was stunning.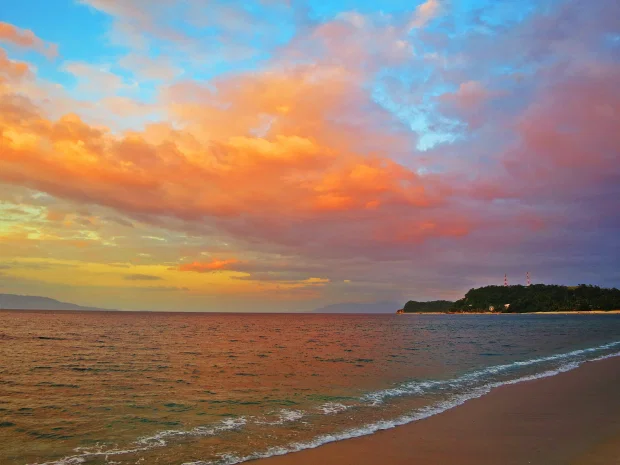 Overall, Talipanan Beach is a place for relaxation and good food. If you are tired of the big crowds on the beach, then I suggest you give Talipanan Beach a shot next time you visit Puerto Galera.
Here's a few more snapshots of our relaxing weekend at Talipanan Beach: